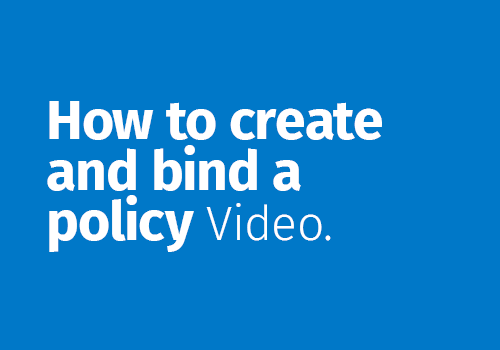 Learn how to create a quote on the WebRater.
The WebRater is DUAL's online trading platform, which allows brokers to obtain a quote and bind a policy in less than two minutes, and is available 24 hours a day, 365 days a year.
With full policy life cycle functionality the WebRater is available for 500 occupations across 8 different SME Insurance products.
If you're unsure of how to use the system, click on the video demonstration below or contact your local DUAL Underwriter for assistance.
If you can't view the video please click here to watch it.
Disclaimer:
The content in this document is information only, it is not financial advice. It does not take into account any person's own objectives, financial situation or needs. The product information included in this document is only intended to be a summary of the highlights of the cover available. We encourage you to read the full policy wording for a full description of the terms and conditions and to obtain financial advice from your broker prior to purchasing the product.
How will I access the WebRater?
A unique login is required in order to access the WebRater. To ensure you can take advantage of the WebRater when it launches, please click below to sign up to the WebRater and have your login details sent through to you.

If you would like further information please contact your local DUAL Underwriter.